Llanelli Steelers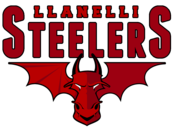 Llanelli Steelers
News Report
Llanelli Steelers Basketball Club Heritage
12/02/15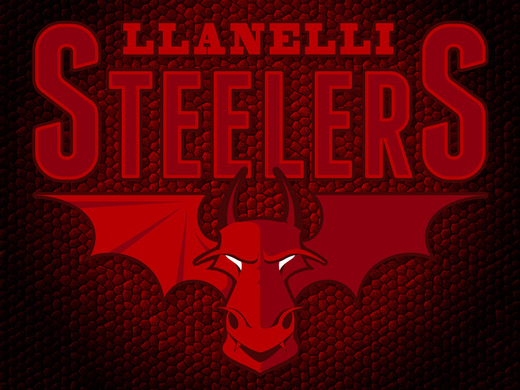 Llanelli Baskeball (Steelers) started off by playing basketball on a Sunday morning (around 1994/95), with simple games such as five against five or as little as 1-on-1.
However, this wasn't the true beginning to Llanelli Basketball Club/Steelers, as there was an organised basketball team playing during the mid to late 1970's and the two most notable figures from this period were Jeff Barney & Trevor Perks. Not too much information remains about this period, however, Jeff and Trevor's legacy is continued by their sons Chris & Nick Barney and Jamie Perks
Thereafter, Mike Esney (who as a boy played along side Trevor and his best friend Jamie) took it upon himself to take the reins and organise Llanelli into a "proper" basketball club. The Steelers entered the West Wales Basketball League and within their first season they finished mid-table. The next season and the season after that, Llanelli continued to improve and show signs of a winning team. It wasn't until 1999/'00 that Llanelli won their first trophy. However, during the 2000/'01 season a Bulgarian International moved to Llanelli and decided to come and apply his trade with The Steelers.
Petr Petrovic became an inspiration & valuable member of the squad. Peter not only played for Llanelli he also coached, while Mike Esney became assistant & club administrator. Within Peter's first season, he took Llanelli to their second title. However, Peter also suffered a tragic and freakish accident, whereby Peter damaged a knee ligament. However, this didn't stop Peter from play, he actually continued (with heavy knee strapping) and moved positions enabling Llanelli to continue.
However, only after three seasons with The Steelers, Peter was approached by Cardiff University and at the end of the season Peter moved to Cardiff to progress and further his career as a coach. Again, Mike Esney stepped up to the role of coach and he decided that The Steelers should further their development and enter the South Wales Valleys League. And within their first season, with many lessons learned they ended the season with only two wins to their name. However, with key players moving on in their lives, Llanelli disbanded for two Seasons.
In 2006, with new and old faces wanting to continue playing we started meeting up on a weekly basis and it wasn't until 2007 that Llanelli were approached by the West Wales Basketball Regional League. However, this time Mike was unable to apply his coaching skills with family commitments and Karl Abraham & Paul Henderson stepped up to continue the progression of The Steelers. Although only after a few month of training, Mike felt that the passion couldn't be contained any longer and returned to coach Llanelli to the new season and another chapter began.
In recent years the passion for basketball has grown in llanelli with new faces emerging to take the club from a weekly get together to a potential force for the future. Entering the league for the 2014/2015 season is the next step to grow competitive basketball in the Llanelli area
Follow the site to get the latest news and results straight to your email